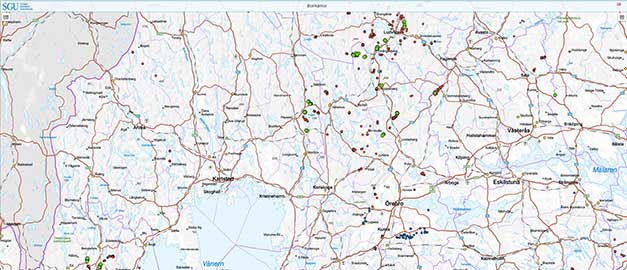 Drill cores
The map viewer "Drill cores" displays coordinated information about boreholes and cores, cocks, and more, which SGU manages.
The material comes from drillings made for documentation purposes and/or in connection with exploration and civil engineering work all over Sweden. For the database points that belong to the collections at the office in Uppsala, there is not always a core preserved. If BORRID does not have an SGUB number, there is no kernel.
To the Drill Cores map viewer (new window)
Choose English version inside the map viewer by clicking the flag in the upper right corner.