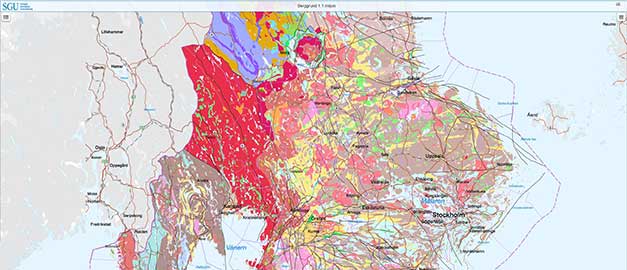 Bedrock 1:1 million
The map viewer "Bedrock 1:1 million" gives an overview of Sweden's bedrock. The information can be used as a basis for very general planning, analysis, research and education. The map image is adapted for presentation at a scale of 1:1 million, which means that the information is generalized and not intended for more detailed use.
The map shows the distribution of different rock units and large deformation zones (crack zones, faults and plastic shear zones). The rock units may consist of one or more rocks and the former are generally the most common. The age of each rock unit is reported, as well as the larger tectonic unit (example, an older mountain range) to which it belongs.
To the map viewer Bedrock 1:1 million
Choose English version inside the map viewer by clicking the flag in the upper right corner.