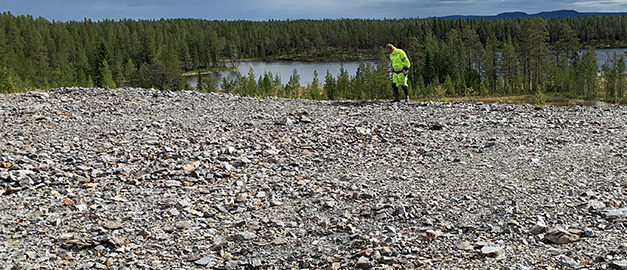 17 October 2023
New insights on Swedish mining waste may contribute to a circular economy
Old mining waste may be an important part of a circular and resource-efficient economy. But increased knowledge of secondary resources is needed. The Geological Survey of Sweden (SGU) is now publishing the first of a total of six reports with results from sampling of waste from closed Swedish mines.
In Sweden, there are over one hundred million tons of historical mining waste in the form of waste rock and tailings that can potentially contain valuable materials. For example, many of the critical metals and minerals needed in the ongoing energy transition. In 2021, SGU was therefore issued a governmental directive to work together with the Swedish Environmental Protection Agency to increase the possibilities for sustainable extraction of metals and minerals from so-called secondary resources.
– Old mining waste in Sweden may possibly contribute to the supply of the critical raw materials that currently mostly are imported to the EU. But there are still large gaps in the knowledge regarding secondary resources, says Alexander Lewerentz, project manager and geologist at SGU.
One important part of the governmental directive has therefore been to fill some of those gaps. By documenting, sampling and characterising mining waste at closed Swedish mines, SGU has been able to assess the amount of remaining metals and minerals. Metallurgical slag and burnt alum shale has also been investigated.
– A total of 70 locations was sampled, with altogether 1,067 samples. A series of reports is now published that in detail describes these results together with relevant background information, says Alexander Lewerentz.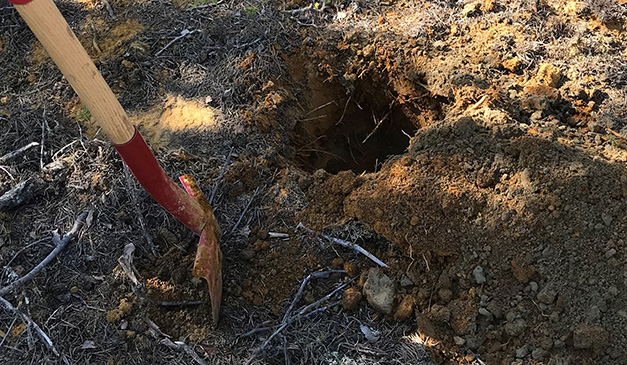 Tailings at Kalvsbäcken.
Photo: Helge Reginiussen.
The results show that several of the investigated waste rock heaps and tailings dams contain notable concentrations of critical, strategic, and other metals and minerals. In addition to iron, precious metals, and base metals, these include for example antimony, cobalt, rare earth metals, titanium, vanadium, tungsten, and bismuth. In most cases the occurrences are relatively small, which affects the economic potential for extraction. Most likely, it is only economically viable to extract metals from secondary resources if it is combined with primary mining.
– It is also important to remember that the estimated quantities only are indicative and do not consider extractability and other technical factors. Proper mineral resource estimations require more extensive investigations and lie outside SGU's mandate, says Alexander Lewerentz.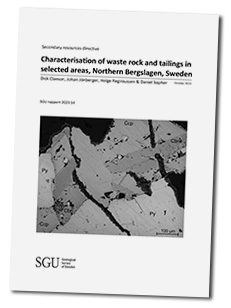 The governmental directive was in its entirety reported in February 2023, and the first of the detailed results reports is now published. It covers an area of Sweden within the project designated as "Northern Bergslagen". It describes sampling at 13 locations within and north of the historic Bergslagen ore province. Some of the analysed waste rock and tailings in the area show elevated concentrations of base metals, precious metals and various critical raw materials.
Read the report Secondary resources directive. Characterisation of waste rock and tailings in selected areas, Northern Bergslagen, Sweden, SGU-rapport 2023:14