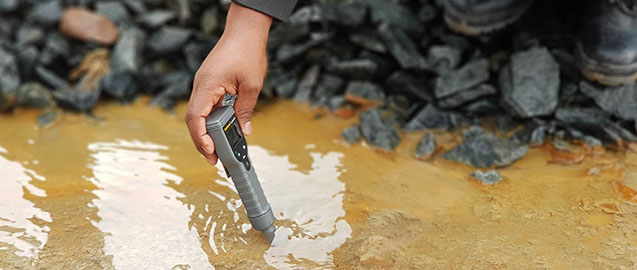 How mines are monitored and inspected
In order to ensure that the environment is protected, regular inspections and checks on mining activities are carried out by a public authority, referred to as supervision. The operator also performs self-monitoring of compliance, a system where the operator monitors the environmental impact of their project.
According to the Swedish Environmental Code, activities that affect the environment must carry out self-monitoring of compliance. This means that the mining operator investigates, takes measurements, and calculates how the environment is affected by mining activities. Self-monitoring is primarily a preventive work carried out by planning, implementing, following up and improving. The monitoring program is developed in collaboration with the supervisory authority.
The Swedish Environmental Protection Agency's guidance for self-monitoring of compliance (new window)
Self-monitoring is the basis for the environmental reports that the operations must submit to the supervisory authority. The environmental reports are intended, among other things, to follow up on requirements set in the environmental permit of the operations, such as how much metals can be released into water bodies. Regular supervision is also carried out, and there is a constant dialogue between the operator and the supervisory authority.
Supervision of mining activities is carried out by the supervisory authority, often the county administrative board. Supervision is intended to ensure that mining activities comply with laws and regulations decided by authorities and courts. As the operator knows its operations best, it is important that the supervisory authority conducts its supervision in such a manner that it provide supports and advice for the self-monitoring and compliance system. This is done, among other things, by means of the provision of guidance and advice, provision of information and the like to create the conditions for compliance with laws and regulations.
Environmental impact of mining can be prevented and mitigated via reliable self-monitoring and supervision. If a mining operation violates the provisions of the Swedish Environmental Code, the supervisory authority is obliged to report charges. In some cases, the supervisory authority may also impose an administrative fine on the operator.