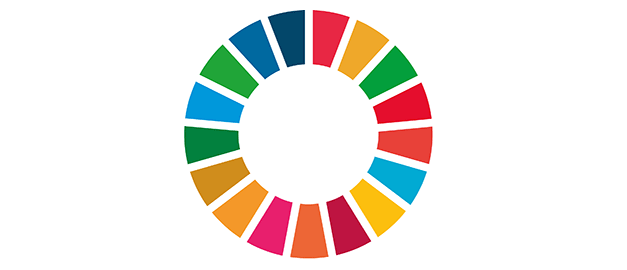 Carbon capture and storage (CCS)
One way to reduce the large-scale emissions of carbon dioxide into the atmosphere is to capture and store carbon dioxide in the bedrock. In some parts of Sweden the bedrock could be suitable for the storage of carbon dioxide.
In Sweden, it is our major basic industries that have the greatest carbon dioxide emissions. Other parts of Europe also have major sources of emissions in the form of energy-generating power plants fired by coal and gas.
Swedish conditions for carbon dioxide storage
It is the local geology that provides the conditions for carbon dioxide storage. In the rest of Europe, sedimentary bedrock, such as sandstone and limestone, is much more common than in Sweden. In Sweden, the bedrock is mostly crystalline (i.e. consisting of rocks such as gneiss and granite). The distribution of sedimentary rocks is restricted to certain parts of the country, both on land and at sea on the continental shelf. Conditions for carbon dioxide storage in Sweden mainly exist in south-western Skåne and the southern Baltic Sea.


Conditions for carbon dioxide storage in sedimentary rocks in Sweden mainly exist in south-western Skåne and the southern Baltic Sea.
Alternatives to storage in sedimentary bedrock
A research project is currently examining the possibilities for storing carbon dioxide in fissure-rich crystalline bedrock. Other projects are examining the possibilities for artificially binding carbon dioxide by manufacturing certain types of mineral. These technologies are, however, at an early stage of research.
CCS technology
There are several technologies for storing carbon dioxide in the bedrock. These are covered by the collective name CCS technology. CCS stands for "Carbon Capture and Storage", and this technology consists of three steps:
1) capture, 2) transport and 3) storage.
Capture
Capture is the process by which carbon dioxide is separated from flue gases at the emission source.
Transport
There may be considerable distances between the site of capture and the site of carbon dioxide storage. The carbon dioxide must then be transported. This may, for example, take place in pipelines or by ship. In order to transport and store carbon dioxide, the gas needs to be converted into a supercritical state in which it is essentially liquid.
Storage
The carbon dioxide can be stored in the bedrock provided that this takes place under such great pressure that it is in liquid form, which implies storage at a depth of at least 800 metres.

In the first instance, use is made of sedimentary bedrock such as porous sandstones, whereby the liquid carbon dioxide is stored in the tiny, tiny spaces between the grains or dissolves in the pore water. One such example is the Sleipner gas field in Norway where the gas is pumped down into the porous Utsira formation that is covered by sealing layers of shale and clay. In its liquid form, the carbon dioxide does not penetrate up to the surface through the sealing rock. Other types of sedimentary bedrock that can come into consideration are salt domes and coal measures.

The ability of storage sites to retain carbon dioxide over a long period of time is dependent both on geological conditions and on technical solutions for injection, removal or sealing of wells. With the right kind of solutions, it is assessed that storage sites should not leak to any greater extent.

Over time, a large part of the carbon dioxide will have gone into solution and mineralised, which means a decreasing leakage risk over time. To reduce the risks, it is important for there to be continuous monitoring of how the stored carbon dioxide behaves in storage.
The role of SGU
Since 1 March 2014, the geological storage of carbon dioxide has been permitted in Sweden, and SGU is the supervisory agency. As the agency responsible for matters concerning rock, soil and groundwater in Sweden, we have knowledge of the bedrock that could come into consideration for storing carbon dioxide in Sweden. We monitor advances in the CCS area – both in terms of legislation and of research and development. We participate in European networks and research partnerships on CCS.
EU Directive on carbon dioxide storage
In April 2009, a new EU Directive, known as the CCS Directive, entered into force to help EU Member States to deal with issues and problems concerning the capture, transport and storage of carbon dioxide. The European Union has decided to invest in the development of this technology and support the establishment of twelve demonstration plants.
Future development
The most important issue, besides the economy of these processes, is how durable storage is over very long periods of time. In Sweden, remaining work includes evaluating the suitability of bedrock in the areas identified as possible for storing carbon dioxide.
CCS projects and collaborations
CO2GeoNet (new window)
EERA – European Energy Research Alliance (new window)
Zero Emissions Platform (new window)
Mustang project (new window)
NORDICCS – Nordic CSS Competence Centre (new window)