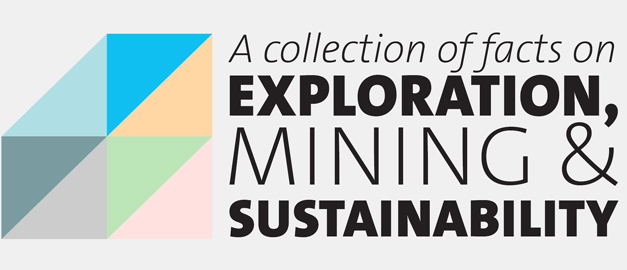 14 January 2020
MineFacts - a collection of facts about mining, exploration and sustainability
MineFacts, which aims to increase knowledge about mining, exploration and sustainability, is now available as a digital version.
As we develop smarter technology, build more houses and produce more for a growing population, our need for raw materials increases. We need mines to provide the metals we require for everyday life, but at the same time mining can impact the environment negatively. But how much? And why? Do all mines impact the environment in the same way? How long will the impacts stay? And what about the people? Are there social or economical impacts? How does the permitting process work, and how do we make sure that the mining we do is sustainable?
MineFacts is a collection of facts on mining, exploration, the permitting process and sustainability. The material is meant to be used by anyone who is affected by mining, either as a government official, company, NGO or individual. MineFacts is a product from EIT RawMaterials, a body within the European Union.
MineFacts was previously available as a PDF, but has been developed to a website which can be reached through the link below.