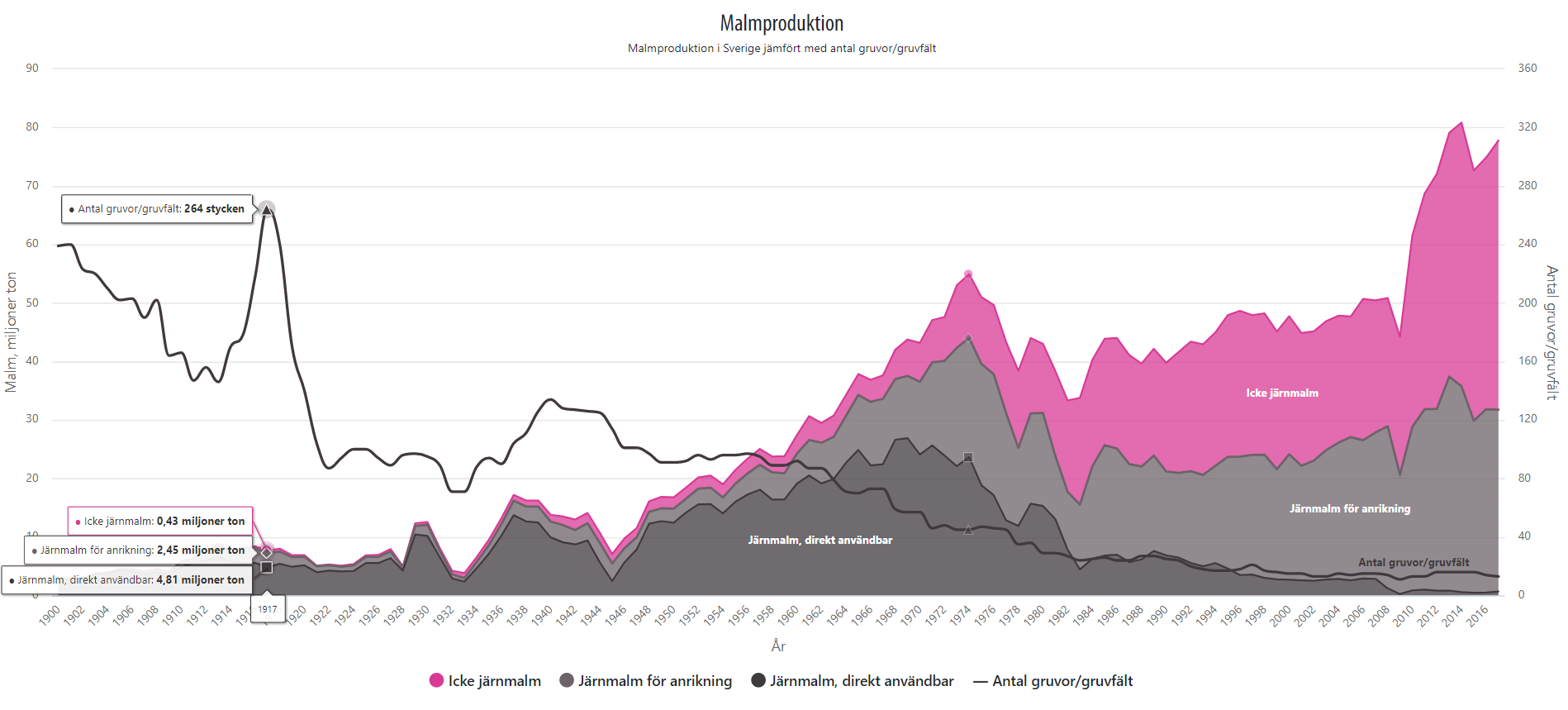 About SGU's interactive charts
Get to know more about how to use SGU's interactive charts and how you can use downloaded data.

Each chart has three modes to choose from: Chart, Table and Download.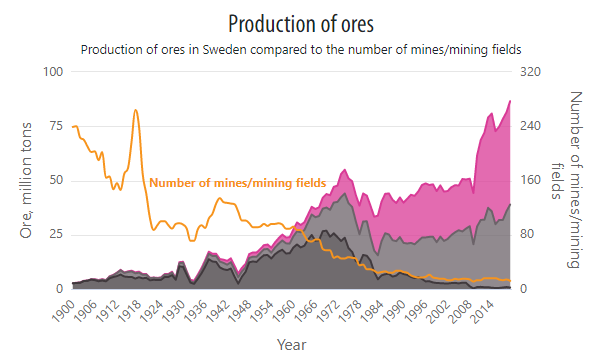 Under Charts, the interactive chart is displayed. You can show and hide different series by clicking on each series in the legend. You can also point to different places in the series in the chart to show values for different years/units. In most charts, you can also zoom in on a particular section by dragging and dropping with the mouse cursor (two fingers on mobile). Under the legend you will also find links to print the chart or display it in full screen.
Under Table you will find the data in tabular form. You can choose to sort data in any column in ascending or descending order. Large tables is possible to scroll both vertically and horizontally.
Under Download, you can download the chart and its data in various formats. Charts are downloaded with the zoom level and selection set. Charts can be downloaded in different image and document formats, such as PNG for web, SVG for presentations and PDF for further distribution. Data downloaded in CSV format can be opened in, for example, Excel or a text editor.
License
Downloaded charts and data are licensed under Creative Commons 4.0 (CC-BY). This means that you can use it in printed matter, presentations and digital media, among other things. You need to state Sweden's geological survey as a source. Please also link to the chart's page so that others can find original data.
Accessibility
The charts have good support for accessibility and it is possible, for example, to navigate with the keyboard in the chart and have the content read out with a screen reader.
Browsers
To view and use SGU's interactive chart, you need a modern browser, such as Chrome, Edge, Firefox or Safari. Unfortunately, Internet Explorer and older versions of Edge do not work. The charts work well in mobile phones, tablets and full screen.