CHAPTER 8: ARTISANAL AND SMALL-SCALE MINING
This chapter covers artisanal and small-scale mining and aims to give an overview of the issues that can arise in the sector, as well as give tips on further reading on the subject.
Artisanal and Small-Scale Mining (ASM) is mineral extraction by individuals, cooperatives, or small companies with minimal capital investment and with much use of manual labour. ASM is an important rural and peri-urban livelihood. ASM is also a dangerous workplace and for many a poverty trap where health risks are many and human rights are few. ASM can be unregulated, informal, illegal and it can be organised, permitted and monitored. ASM can be a complement to rural livelihood and contribute to incomes in rural small-hold agricultural economies. ASM can be seasonal and maximise the income over the year for cash strapped farmers. ASM can also compete with other non-extractive incomes and impede agricultural development and lessen economic diversification. ASM can take children out of school, bring social destruction to societies, and reduce gender equality and women's rights. ASM can also pay school fees and bring cash income to women reducing their economic dependency. ASM can be extraction of valuable minerals and precious stones for export globally. ASM can be extraction of industrial minerals, dimension stone and aggregate for the local economy. While ASM is multi-faceted ASM activities are almost uniformly a danger to the local environment and to the people close to ASM.
ASM, economic development and democracy
There is much policy and initiatives concerning ASM while small-scale miners mostly are left to ply their trade without support from local or national governments. ASM is growing in numbers in Africa, more minerals, more people and more money. While economic diversification is wanted in all resource dependent countries the ASM sector is not yet a functioning alternative or addition to the passive economic contribution of large-scale mining. In societies where the tax base is small and economic diversification is hindered by the passive income to the national treasure from large-scale mining, ASM could be one of the economic activities bringing an additional income to the common treasury. Only an organised and contributing ASM sector can pressurise and demand accountancy and development from governments milking large-scale mineral extraction and deferring economic development to a distant future when large-scale mining has left for elsewhere.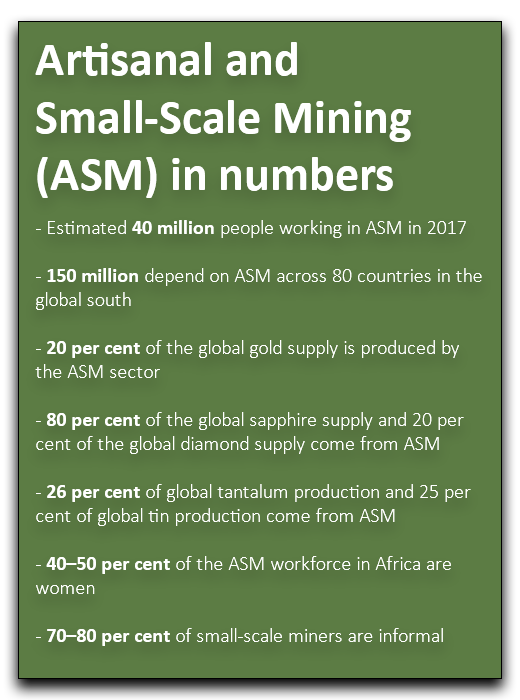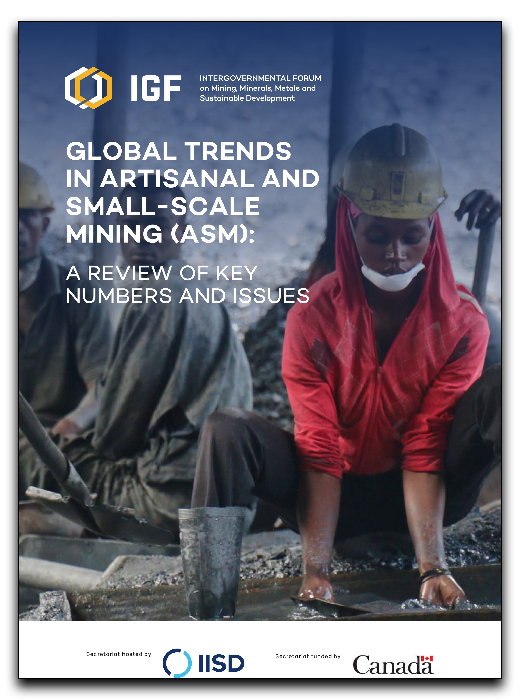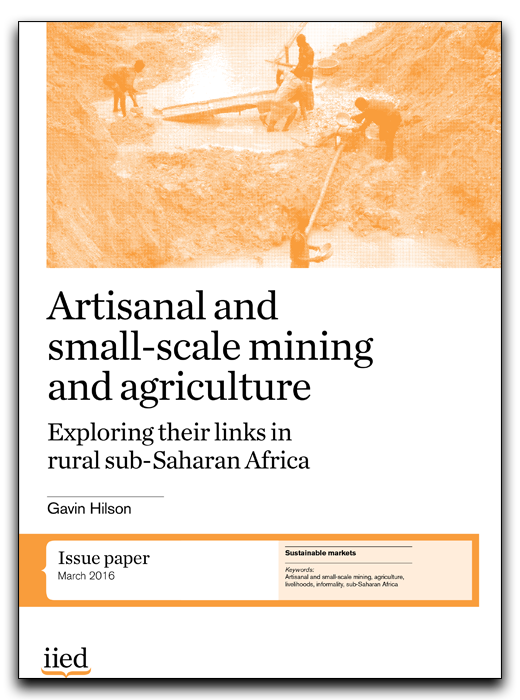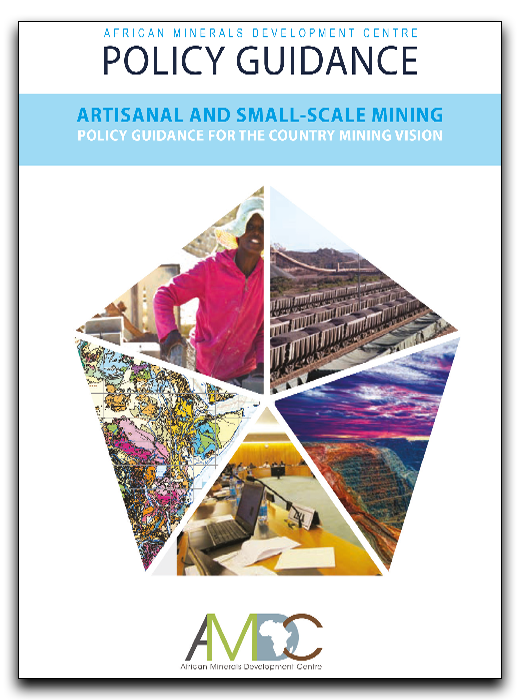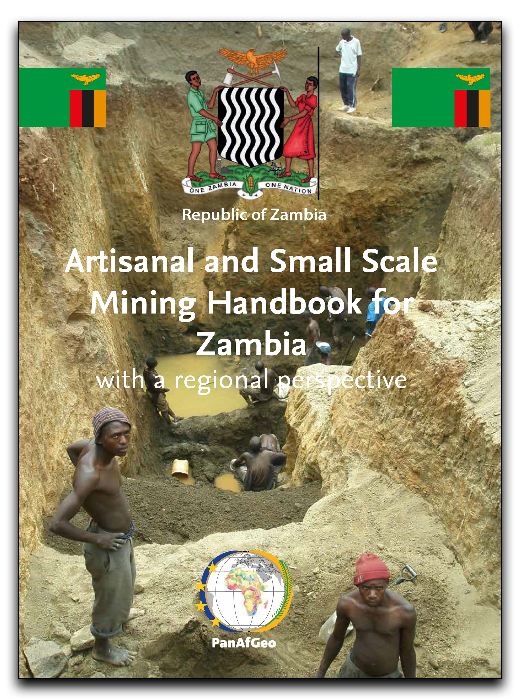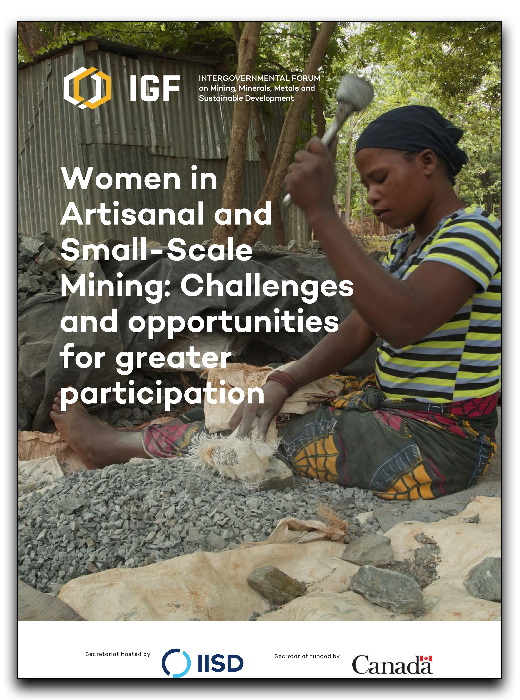 Defining ASM
A comprehensive definition of the term 'Artisanal and Small-Scale Mining' (ASM) is still being debate, nonetheless there is agreement on the following, it consists of mining activities conducted by individuals, groups of individuals, families or small organizations such cooperatives, using rudimentary means, mostly unmechanized or by means of light machinery to explore, extract, process and transport mineral resources. In some countries, a difference is made between 'Small Scale Mining' (SSM) and 'Artisanal Mining' (AM). - e.g. In Mali, mining activities, where there is a long term or permanent facility built to mine a short-life ore deposit even with basic equipment, would qualify for SSM and AM correspond to the hand dug activity without technical facilities.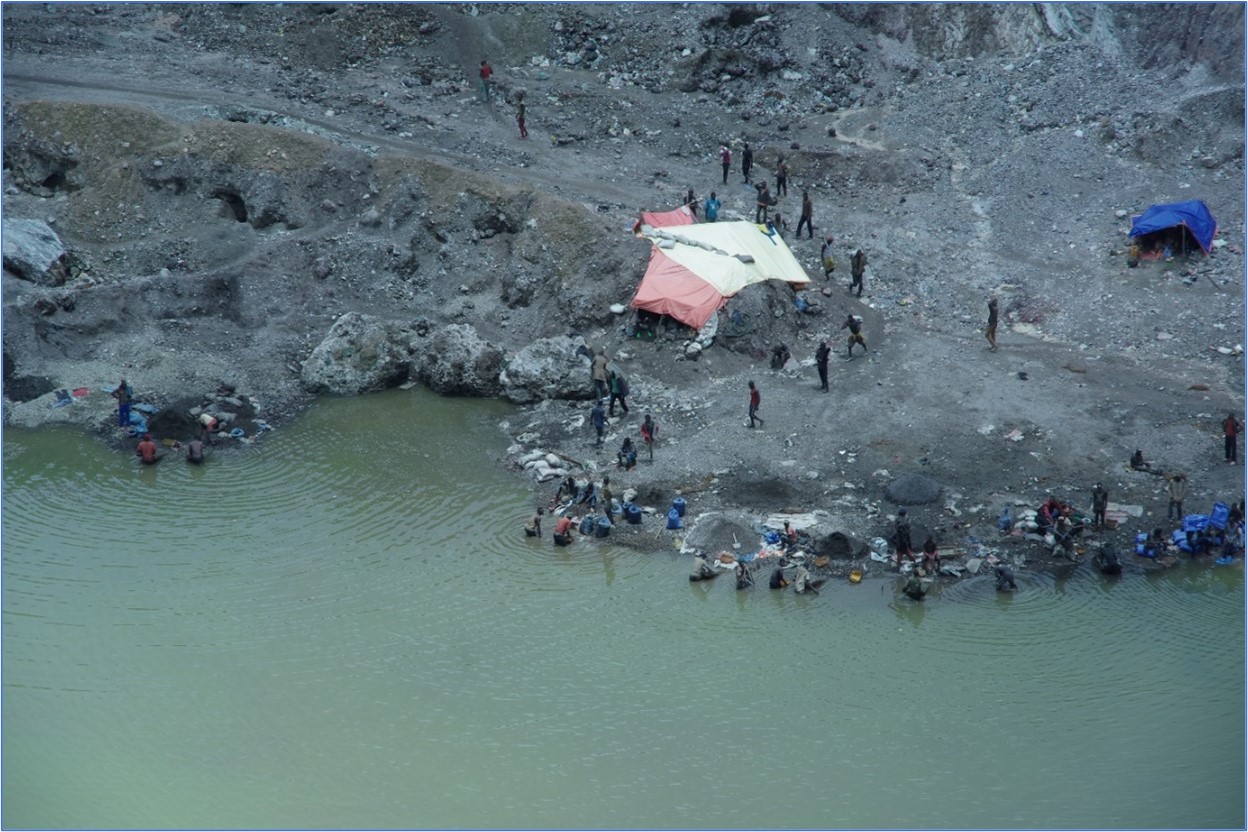 Photo: Mattias Fackel, SGU.
Small-scale cobalt mining in DR Congo. Non-regulated artisanal mining quickly moves into a large open pit when large-scale mining halts. Photo: Mattias Fackel
Amongst other, the most common commodities mined by ASM are gold, precious and semi-precious gemstones - tantalum, tin, and tungsten (so called conflict minerals or 3Ts) -, copper and cobalt. The main factors that makes a commodity attractive to be mined as ASM are mainly the accessibility to the ore (surface or subsurface) and its geology (host rock – friable rocks are easy to crush, hard rock are more difficult to crush, alluvions, etc.), the cost on the market which would normally guarantee to stake holders a relatively fast and high return on investment in short and mid-term, the volume of ore versus the potential net present value (low volume of ore with high net present value is ideal, while if the volume of ore to extract is high, the least likely it will be extract by ASM activities as volume of ore produce by ASM is commonly very low). Of course, socio-economic factor like poverty is probably one of the key drivers of proliferation of ASM activities.
According to an IGF report Artisanal and small-scale mining (ASM) has experienced explosive growth in recent years due to the rising value of mineral prices and the increasing difficulty of earning a living from agriculture and other rural activities. An estimated 40.5 million people were directly engaged in ASM in 2017, up from 30 million in 2014, 13 million in 1999 and 6 million in 1993. That compares with only 7 million people working in industrial mining in 2013.
One of the main challenges related to ASM are the formalization of the ASM sector to allow improvement of the livelihood of people depending on ASM and the interaction between ASM and large-scale mining LSM. In most part of the world both activities, ASM and LSM, operates around the same areas, which may often result in clashes du to power imbalance between actors. Formalization of ASM may therefore be paramount in providing ways toward a solution to issues between ASM and LSM actors.
Basic terms
Formalization – The process of bringing informal income-earning activities and economies into the formal sector through legal, regulatory, and policy frameworks, as well as the extent to which such laws and regulations are successfully activated, implemented, and enforced by the relevant authorities.
Formal ASM – Operations that have the requisite licenses and permits required by law, and conform to regulations, policies and management practices.
Informal ASM – Operations that do not have the requisite licenses and permits required by law, but through social and cultural norms, rules and practices that have developed over many decades have a "social license to operate" from the local community, or other local actors who do not have power or authority vested by the state to award mineral rights, concessions, and permissions to mine.
Legalization / regularization – The legality refers only to the legal regulatory framework that makes ASM legal.
Licensed and legal ASM – Operations that have a mining license and any environmental permits and permissions as required by law.
Unlicensed / illegal ASM – Operations that do not have a mining license and any environmental permits and permissions as required by law.
Environmental impacts
Deforestation
Loss of biotopes
Land degradation - erosion
Sedimentation of streams
Dust
Metals in dust, water and organisms
Direct health risks
Lung disease -silicosis
Metal poisoning
Mercury poisoning
Cyanide poisoning
Mine collapse
Diarrhoea – pathogens from latrine
Malaria – standing water in excavations
Indirect risks to people and society
Informal and unregulated workplaces
Unstable, temporary communities lacking infrastructure and services.
Small government presence
Economic dependency and reduced economic diversification
Reducing school attendance
Alcohol and drugs
Prostitution
Violence and conflict
Selected general hazards at ASM sites. Hazards are not limited to the points above but are common hazards observed and discussed in the work SGU carries out with colleagues in many African countries. Note that the indirect risks in the table to the right can be removed or transformed to positive impacts. The environmental and impacts and health hazards in the two tables to the left only can be mitigated and removed.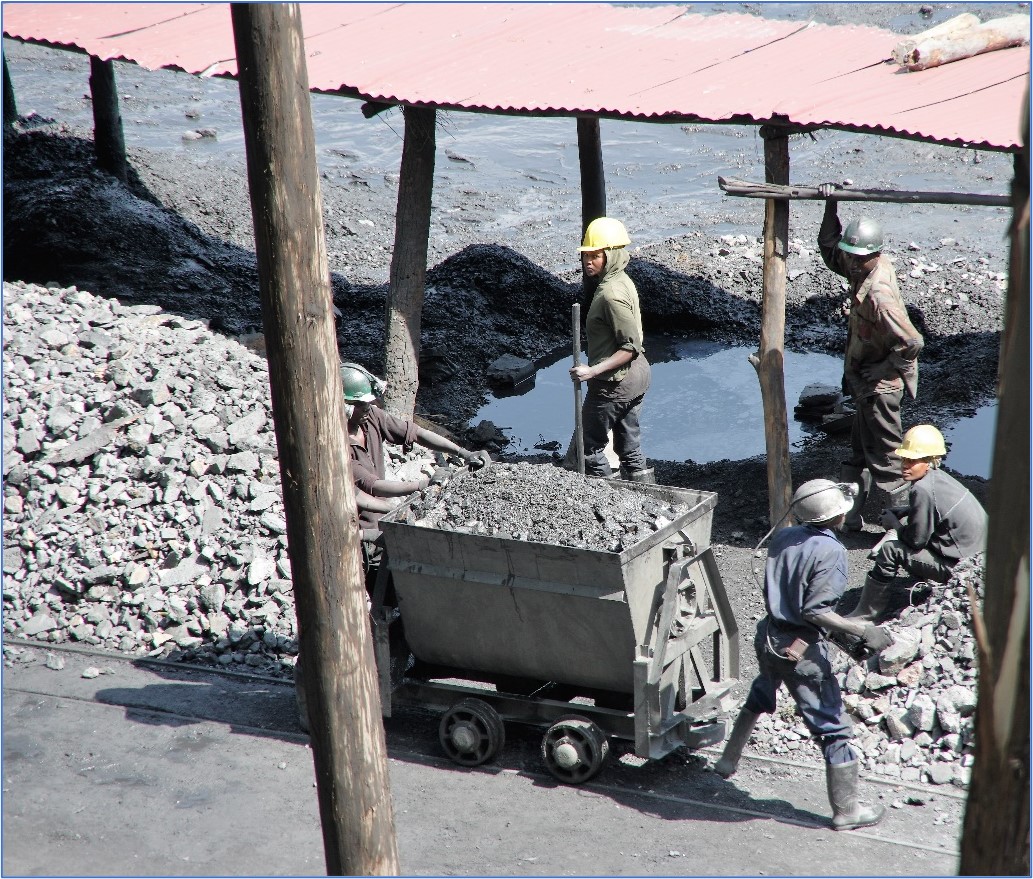 Photo: Mattias Fackel, SGU.
Small-scale tungsten mining in Rwanda. Photo: Mattias Fackel
Formalization of ASM
Informal ASM refers to operations that do not have the requisite licenses and permits required by law but do have a social license to operate. Formalizing the sector would bring ASM's informal income-earning activities and economies into the formal sector through legal, regulatory and policy frameworks.
Formalizing the sector would also result in the inclusion of marginalized miners throughout the process of developing, adapting and revising legal frameworks and support. If well designed, this process fosters the conditions to integrate ASM into the formal economy, potentially transforming the lives and safety of millions of people worldwide who depend on the sector.
To be successful, this process must address the key barriers associated with the sector, while also supporting and incentivizing miners to get formalized.
Professionals working with formalising the ASM sector agree on six key factor that can at the same time formalise the sector and boost earnings of artisanal miners. They are amongst others:
Developing conducive and comprehensive legal frameworks
Comprehensive legislation specific to ASM needs to be developed. These legal frameworks should account for ASM's diverse character in countries where ASM is illegal or where it is legal but unregulated. In countries where ASM is legal, reforms to existing legislation should prioritize the ASM sector for national development.
There are some important considerations to bear in mind when developing this legislation, such as licensing; access to land; gender equality; community participation; and environmental, safety and labour standards.
Providing access to geological data
A lack of geological data can lead ASM miners to enter environmentally sensitive areas, creating tension between ASM miners and large-scale mining companies in the area. It can also create difficulties when requesting bank loans or other support services when ASM miners do not have geological information as collateral.
Without access to geological data, those working in the ASM sector are often left with little to drive their activities except guesswork or trial and error. This often results in low yields, loss of investment and increased environmental degradation. Mapping a country's potential reserves and land use, and providing access to this data, is crucial to determining appropriate locations for ASM.
Benefits to small-scale miners would include more efficiency and longevity at sites, minimized environmental degradation and improved profitability.
Ensuring access to capital
Debt and poverty are major concerns in ASM, as informal work means miners can not access finance given their non-legal status.
However, a certain level of capitalization is required to register and gain a concession and to buy the necessary equipment to process minerals and mine. Methods to increase access to credit and finance could include microfinance credit and savings, grants and government loan facilities.
Providing access to equipment
Another major challenge for ASM miners is not having the equipment nor the resources to be able to replicate or adapt mining techniques.
To increase access to equipment for those in the ASM sector, equipment should be simple in design and able to be produced locally, be affordable to individual miners, and combine both manual and mechanized processing techniques. Hire purchase loan schemes and centralized processing centres can enable alternative access to equipment.
Developing more capacity building
In the past, a poor understanding of the dynamics of ASM communities has led to inappropriate technologies and support services.
Capacity building can spur successful formalization within the ASM sector if training programs promote best practices and focus on practical mining-related topics and are geared towards women and their integration into the mining sector. They should be tailored to the socioeconomic characteristics of the individual mining communities and provide education and resources on how to foster partnerships with stakeholders, including community organizations and the private sector.
Enabling dialogue between ASM stakeholders
Individuals within the ASM sector must be involved throughout the formalization process to ensure changes are in tune with realities on the ground.
To create long-term sustainable formalization strategies, a number of things need to be considered. These include creating a platform for positive and regular dialogue between ASM stakeholders and government to provide a conduit for consultation on changes, informing dialogue based on research on mining communities to understand the complexities of the ASM sector and establishing a co-created roadmap outlining interventions with input from various stakeholders, including non-mining ones, at all levels.

Source: https://www.iied.org/talking-sustainable-development-troubled-world-asm
ASM and SDGs
Because it is often poverty driven and often results in environmental damage if unregulated ASM is often seen as an activity that has negative impact on communities. However some caste studies – Mutoshi mine (Trafigura) – show that ASM may provide opportunities to communities if well manage and may contribute significantly to achieving a number of United Nations' Sustainable Development Goals (SDGs).
ASM potential to contribute to SDGs
Environment, health, and safety (SDGs 3,4,6,12,13,15): Unsafe and irresponsible use of poorly-maintained, rudimentary equipment and hazardous chemicals is common in ASM, and often leads to land degradation and air and water pollution, as well as to serious injury and chronic health problems. Many of these issues could be addressed by providing safe and effective equipment and building the capacity of those working in ASM to adopt safe work practices.
Social wellbeing (SDGs 1,2,5,10,11,16): An influx of miners into an ASM area often increases the level of alcohol and substance abuse, risk of conflict and violence, abuse of women and children, and levels of sexually transmitted diseases. Strong local groups and institutions can help to build the community cohesion and resilience that is essential to implement sustainable development programmes.
ASM usually co-exists with agriculture, competing for land, water, and productive capacity, and impacting on local food supply. Strong local institutions could also guide efforts to maximise productivity from both mining and agriculture and ensure long-term food security. Productive ASM would enable households to pay for education and health care expenses.
Economic prosperity (SDG 7, 8, 9): Ensuring ASM is productive and sustainable will ultimately require the design of an economic model around ASM, which will promote income-generating opportunities by providing access to skills, finance, and markets.
The development of such a model will require multi-stakeholder consultation in which ASM communities have a strong voice, and a comprehensive mapping of the sector including: scale, productivity, value chain, mineral reserves and ore-quality; demography of miners and households; land, water and energy resources; ASM policies and practices; and international markets and prices.
A well organised and managed ASM sector would also position miners to diversify into more sustainable and stable economic activities such as agriculture in the future.
Certification schemes (Kimberley process, OECD, Dodd Frank act, german CTC, etc.)
In recent years, ethical certification schemes and standards have been used to support formalization and to improve social and environmental practices in the sector. Standards such as Fairmined and Fairtrade Gold aim to foster responsible ASM cooperatives, provide assurance of minimum standards of production, and support the sector's formalization and professionalization. In addition, "chain of custody" initiatives aim to ensure traceable supply chains from mine to market that are free from conflict and human rights abuses. They respond to the need of companies seeking to meet international regulations and/ or voluntary codes and to ensure good business practices. Despite signs of progress, there are concerns about these initiatives. Some argue they are not reaching the most marginalized communities in need of greatest support. Instead, they are believed to be empowering already licensed and relatively affluent cooperatives able to meet the requirements and costs of certification. There are also concerns about longer-term sustainability due to their reliance on Western markets and ethical consumption trends.
Amongst others certification schemes include:
Kimberley Process Certification Scheme(KPCS) related to 'Conflict Diamonds or blood diamond'
ICGLR Mineral Tracking and Certification Scheme aiming to provide a sustainable conflict-free mineral chains in and between Member States of the International Conference on the Great Lakes Region
OECD Due Diligence Guidance for Responsible Supply Chains of Minerals from Conflict-Affected and High-Risk Areas focusing on the 3TGs (Tantalum, Tin, Tungsten and Gold) and to a larger extent cobalt.
The section 1502 of the Dodd Frank Act also focusing on clean supply chain of 3TGs.
The Certified trading Chain (CTC) scheme developed by the German geological survey (BGR) which aim to certify responsible mining practice or "ethical" production and trade of minerals, notably the 3TGs (but in principle open to other minerals as well).
Fair-Trade
Craft
> Chapter 9: Ore deposit geology