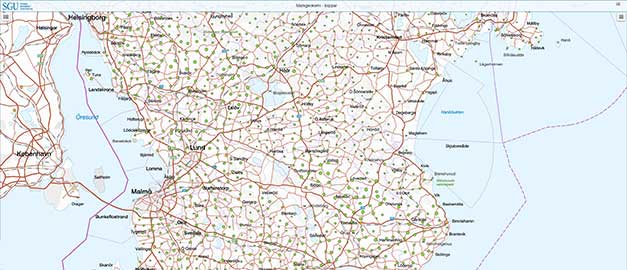 Ground geochemistry - copper
The Ground geochemistry - copper map viewer shows copper concentrations (mg/kg) in till. This gives an idea of the natural ground concentrations of copper. If you zoom in enough, you will also see the concentration at an individual sampling point.
The information comes from the SGU ground geochemical database, together with details of copper concentrations in the NSG (Board of Mine Properties) and SGAB (Swedish Geological AB) geochemical databases.
The purpose of the map viewer is to provide an example of the content of the SGU geochemical databases, which, in addition to copper, contain information on some 40 elements, as well as pH.
To the map viewer Ground geochemistry – copper
Choose English version inside the map viewer by clicking the flag in the upper right corner.