MINING & SUSTAINABILITY CONFERENCE 2021
The open, online conferences on mining and sustainability are hosted by SGU within the international training programme on Mine Water and Mine Waste Management (ITP308).
The conferences are open for anyone, especially organisations and stakeholders of the ITP308. The events will take place on the 7th of May and the 17th of June, 10:30 - 15:30 CEST.
Click here to register for the first event on the 7th of May (link, new window)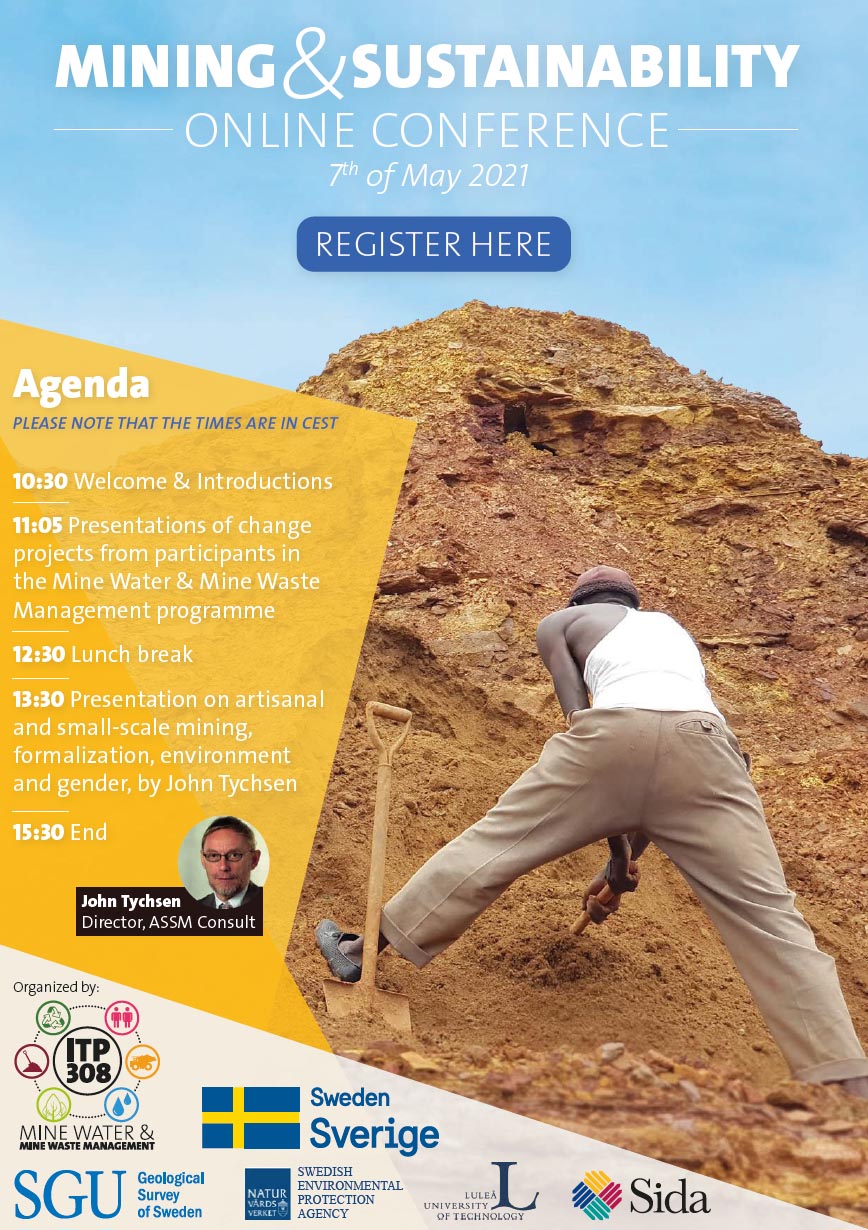 Projects