The valley of river Mjällån
Dramatic nature in a quiet river valley displaying quaternary development.
When the inland ice sheet retreated, a large, fast-flowing precursor to the Ångermanälven river was born. Enormous quantities of sediment were deposited on the valley floor. Over time the water has cut 50 metres down through the sediment, creating steep bluffs and knife-edged ridges. Erosion is still taking place, uncovering soil strata, thereby revealing developments since the most recent glacial period.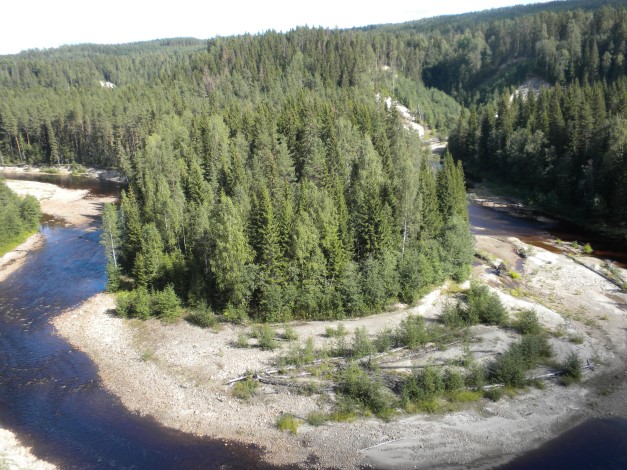 The river Mjällån has a meandering course, cutting deep into the older glacioaquatic sediments. Photo: Karin Grånäs, SGU.
Senast granskad: 2018-12-13