The canyon of Skäralid
The horst Söderåsen host the Swedish "Grand Canyon".
Söderåsen is a type example of a horst in the Tornquist zone, a major geological deformation zone in northern Europe at the edge of the Baltic shield in the far south of Sweden. About 80 million years ago, significant movements in the bedrock caused some areas to be elevated (horsts) and others to sink. Moreover, a network of canyons criss-crosses Söderåsen that probably reflect an older fracture pattern in the bedrock. The largest canyon is called Skäralid.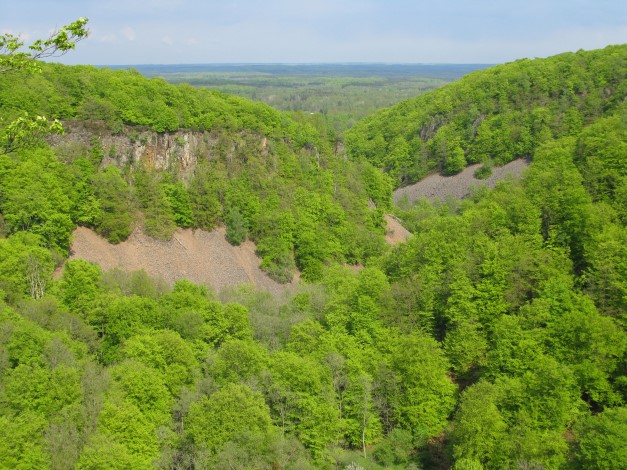 View in the spring through the Skäralid canyon and towards the planes below the horst. Photo: Magnus Persson, SGU.
Senast granskad: 2018-12-13